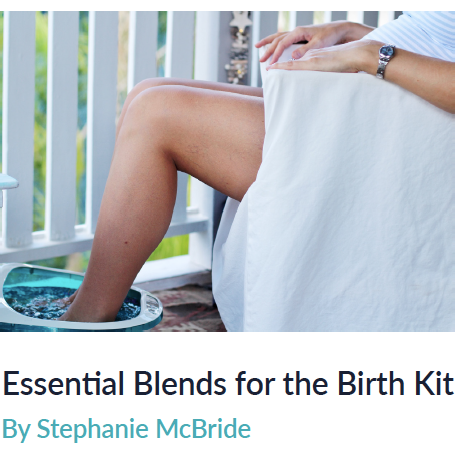 Essential Blends for the Birth Kit" Booklet by Stephanie McBride - (Single / Pack of 10)
Stephanie McBride, formerly known as Stephanie Pearson, is a passionate advocate for the use of essential oils in natural self-care and in clinical practice from the moment of conception. Her 25 years of study in botanical medicine, combined with her clinical experience as a functional nutritionist and practical experience as a mother, provides the well-founded knowledge necessary to simplify an ancient health modality. She is a certified clinical herbalist, Reiki master, and clinical aromatherapist.
Stephanie has compiled all her experiences and knowledge into this incredible guide. This essential guide, already used by thousands, is now available across Europe through ESSENTOILS. It comes in a convenient pack of 10, allowing you to share this wealth of knowledge with others.
---
We Also Recommend